Bracket Creek
Posted on 11 November 2017 in ski-log
Me and the pup took a nice little xc ski up bracket creek. Soda is almost five months old and this was his first ski trip and he had a blast.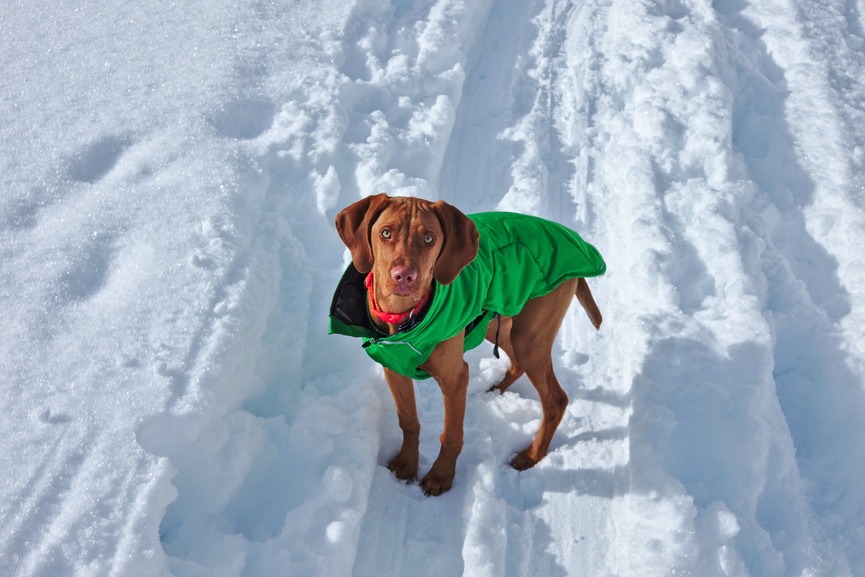 We skied up to the main parking lot. At that point, we tried a few of the split off trails, but none were traveled enough that Soda could stay on top of the snow. He kept falling through so we turned around.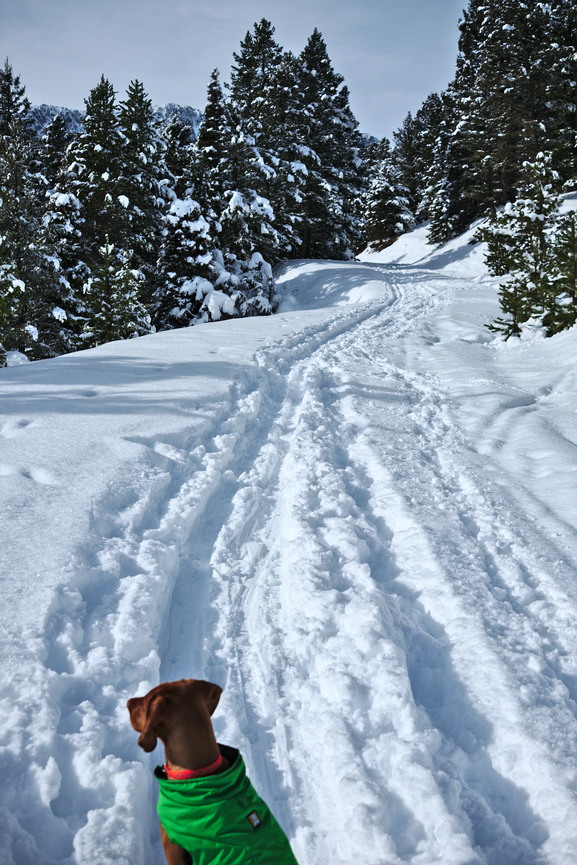 While soda has excellent trail poop etiquette (pooping while up to his belly in snow in order to poop off trail) he doesn't have great downhill travel etiquette -- lots of stopping in front of me. This is not good for his own safety. However, Soda didn't get in to too much trouble because the snow was getting super gloppy by the time we were on our way out.